Physical Health Optimization
"Maximize Your Physical Potential: Techniques for Cultivating a Strong and Vital Body"
Feeling lost post-lockdown? Tired of ineffective diets and cookie-cutter health programs? Break the cycle and achieve lasting results.
Work with me and approach your health and wellness in a way you may have never explored at all. I will treat you like the one-of-a-kind individual you are. You have a unique body with special needs. Your age, life experiences, where you grew up, health issues, sensitivities etc all have to be honoured to support your health. 
Not only does your physical body have to be honoured but your emotional and mental well-being needs to be looked at as well to support you. If there is trauma or programs that are creating a cycle to self-sabotage or telling you that you need to create a physical barrier to feel safe, all the right food in the world isn't going to solve your problem. 
You need to be looked at and honoured as a holistic being to create long-term resolution. Your physical health is a reflection of your mental and emotional health. I am here to honour all of you and help you really gain clarity on what you need to optimize your health. 
Are ready to Gain clarity as to what is holding you back, Update programs that have been creating a negative relationship with your body, and Create clear goals that will support what you want to create in your life?
I Understand That When I Act Now,
I get 7- Live online 1-on-1 sessions with Harmony Woodington C.Ht. on
"Physical Health Optimization ", which includes:
Create a powerful relationship with your mind and body.

Take a time out and learn powerful tools that will help you create more clarity and give you direction

The absolute best way to take control so you have created long-term sustainable success

We are also going to take you through a process that is going to leave you feeling recharged, refuelled and ready to take on the world.

Tools to learn how to work with your brilliant mind instead of feeling like it's working against you.

We are going to support you by releasing what has been burdening you, overloading you so you can start to see your way through the clouds.
I Also Understand that When
I ACT NOW, I Also Get…
Bonus #1- The Self-Love Journal
Do you wish that YOU weren't the lowest on your priority list?
Do you want to love yourself more and take better care of yourself?
Then this journal is for you!

Join Clinical Hypnotherapist Harmony Woodington in a 30-Day Self-Love Spree with
the Self-Love Journal. With daily, weekly, and end-of-month check-ins, this 30-day journal will help you get on track to living the life of your dreams.
Bonus #2- Physical Health Assessment
Walk through this amazing online assessment that will give you and Harmony Woodington clarity on what we need to do to support you in creating a healthy relationship with your body. If you have never done a Physical health assessment before, this is going to be really enlightening.
Bonus #3- Love Warrior Tribe 
You will have access to Awakened Body Group Coaching for the duration of the time that you are in 1-on-1 coaching with Harmony Woodington C.Ht. You will join a like-minded tribe of Divine Beings who are all working together to create unconditionally loving relationships with themselves. We meet weekly so you will have an extra bonus session every week by joining the group coaching for added support. 
 Bonus #4- Self-Love Guided Visualization
Use this Self-Love Guided Visualization anytime you feel like you need a boost. When you want to support yourself, your dreams, passions, or whatever you are working towards. You can download this and use it anytime on the go. Just make sure you are somewhere safe where you can close your eyes and allow yourself to get into a deep state of relaxation so the suggestions can effectively shift your mental operating system and update it for self-love. Download this visualization now to connect with your self-love.

P.S. – Every minute you wait to get "Physical Health Optimization" is another minute you will lose time spinning your wheels because when you are high emotion you are low logic. Let's get you back to the mindset you need to be effective. Put the power of "Physical Health Optimization" to work for you so you can quickly and easily Gain clarity as to what is holding you back, Update programs that have been creating a negative relationship with your body, and Create clear goals that will support what you want to create in your life. !
P.P.S. – But don't just take my word for it… take a look at these testimonials from happy Entrepreneurs feeling overwhelmed just like you!
– – – – – – – – – – – – –
LARRY LALL

Harmony is truly an amazing coach not to mention an incredible human being.
She really cares about you and the results you are after.
Using a unique coaching approach, Harmony gets you to the heart of the issues and helps you to understand the origins and how these issues can then be released.
Based on a foundation of Love, she truly practices what she teaches.
She is teaching me how to test the paradigms and thoughts that I have that will either support or detract from my desired outcomes.
I a truly grateful to have met Harmony and been working with her. She is another soul on the path to making the world a better place, one person at a time.
Thank you for gracing my path, I can't wait to see what will happen as we work together.
All the love from me to you.
Love❤️ Today
– Larry Lall
– – – – – – – – – – – – –
LAKESHA GARDNER THOMAS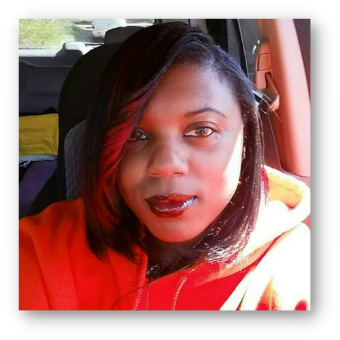 This was an Amazing experience. I learned so much and released many things that trapped me. Her calm unique way of doing things gave me comfort. Her techniques truly work. I recommend everyone to book with her and see for themselves. This was a great experience. everything she said that was wrong was 💯% accurate. You will go away with new tools to incorporate into your daily living for loving yourself and overcoming past future and present issues. Thank you again so much for all your help and sharing.
– Lakesha Gardner Thomas
– – – – – – – – – – – – –
BEAN 
My Stomach and bladder have always been major issues throughout my life. Anxiety has been debilitating as well to the point where I haven't been able to hold down a job.
I felt like there was no hope and I was about to relive the same experience I have done time and time again in the past.
I really love her approach of breaking down what was causing the problem and looking at the far wider picture and root of the ACTUAL cause.
I really love the all-around atmosphere and approach she has towards the problems. She is so loving and understanding. When everyone else told me it was in my head, she validated me and my feelings.
She really made me Feel like someone really understands where I am coming from and sees me on a deeper level. There was absolutely no judgement, for me that was so helpful.
At first, my mind was boggled and it was a lot of information to take in. I took from what she said and even though I didn't think at first if it would have worked. I had a much calmer experience with what I had to face, and I truly believe that subconsciously this was down to her help. I was able to conquer what I was so afraid of for the first time in my life.
– Bean (TikTok Follower)